I'm on my hands and knees in the snow at the side of the gentle sloped practise area, and people are looking on with horror as, in between panting for air, I empty the contents of my stomach onto the formerly pristine white snow.
This is not a recent event. This is around 17 years ago at Smuggler's Notch in Vermont, where I thought I'd try snowboarding and quickly discovered it required a level of fitness I simply did not own at the time!
"See! I knew there was some horror story you had buried deep!" said Kathy, my Comeback2Ski instructor in St Johann in Tirol, Austria.
We were well into my first two-hour session with her. Kathy is a cross between psychologist and ski instructor, and it had taken this long for me to open up completely, but now she understood what was lurking in my subconscious, she could address it, and it was literally downhill from here.
Ski Again, or Comeback2ski as St Johann in Tirol calls it, is a simple initiative to ease lapsed skiers back onto the slopes. The National Austrian Tourist Office has a dedicated web page that explains the idea and how you can re-kindle your former passion for skiing at a number of ski resorts around Austria.
The packages, which can be bought in the UK through operators like Inghams and Ski Solutions, can include flights, transfers, 7-night accommodation, 6-day lift pass, 6-day ski hire, and up to 12 hours of small group refresher SkiWorkShops™ with a local instructor, or, as in my case, include much more personalised one-on-one instruction. The Comeback2ski package at St. Johann in Tirol includes 3-nights accommodation, 2-days lift pass, 2-days equipment hire (skis, poles, boots) and 2 x 2-hour private ski lessons with a Schischule Wilder Kaiser instructor.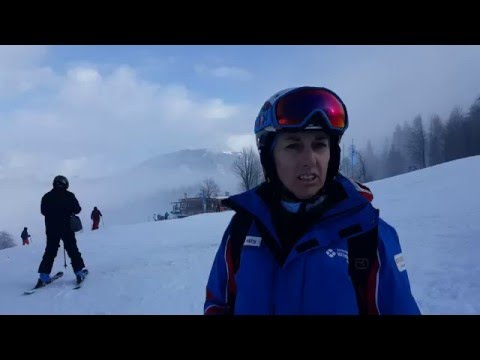 So, what were my goals?
Just to get comfy again on skis. The last time I had skied was seven years ago when I went with my, then, 14 year-old-son to join some family friends in Meribel, and I really enjoyed skiing casually down long shushy Blue runs (in France, Blue is 'gentle intermediate', a grade above Green (Beginner). In Austria, there is no Green. Blue is 'Beginner'. Confusing but not critical!). I wanted to get back to that again. I did not want to 'stretch' or challenge myself and I did not want to go anywhere near a Black run (that colour, they agree on!)
Kathy my instructor, was perfect. She made it clear, we weren't going to do anything I didn't want to do. All we were going to do was simple stuff; working on my turns and making me feel confident in my abilities again.
So, that's what we did.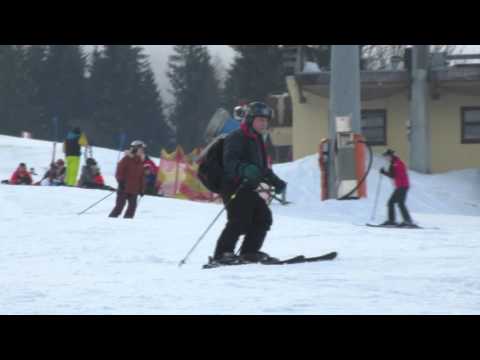 Was there a significant improvement in my ski abilities by the end of the second day? No I don't think so, but was there a significant improvement in my confidence? Yes, and that was the whole objective – to have fun again.
---
NB: I was hosted by The Austrian National Tourist Office and Kitzbuheler Alpen (St. Johann in Tirol, Oberndorf, Kirchdorf & Erpfendorf) but my views are my own.